When you call Burnside Trash the process is we will discuss what your requirements are, then one of our team will come look at the site to provide you with a no obligation quote, if we are unable to determine what volume you may have in our initial discussion.
Burnside Trash has a number of these mobile bins that service all Adelaide Suburbs daily.
We remove All forms of waste except for Asbestos, Soil & Bricks, liquids & commercial quantities of paint.
We are NOT a skip bin company where these trailer bins are left on site for you to do all the heavy loading. We simply come to your property load your rubbish into these bins and leave. Clients are invoiced per cubic metre (M3).
The units above are 13 m3 on the left & 6 m3 on the right. We also have 20 m3 units as well for the larger bulkier items to be removed.
With these units there is no damage to your driveway as they are on a trailer base and we simply back them up as close as possible to the pile Rubbish & load it.
The units are a registered vehicle, so no council permit is required to park on the street. Each unit is manned by 2 of employees of Burnside Trash that have full WH&S training, public Liability cover and full RTW insurance.
The photo on the left  shows time is spent breaking down your rubbish (Where possible) to ensure that we minimise air space in the mobile bins when we load them. therefore reducing the volume clients need to pay for
What Sustainable Waste Management is
Here at Burnside Trash managing our waste in a way that environmentally conscious and sustainable is important to us. Poor waste management can have a direct effect on people's health, Rubbish left to rot can lead to water and air pollution and rotting trash is known to produce harmful gasses that can cause breathing problems. In recent years resource scarcity has been at the forefront of many people's minds and with energy prices rising, it is our responsibility to ensure that we manage our waste in a manner that doesn't cause unnecessary damage to the earth. As the world's population rises, so does the amount of waste we produce, this means that we are constantly looking for ways to improve our ability to dispose of your waste in a way that is not only economically and monetarily conscious but also environmentally sustainable. We at Burnside trash work with a partnered transfer station to help us efficiently sort through our waste and recycle everything we can.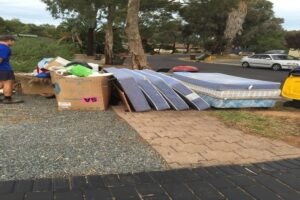 Hard Rubbish
Your content goes here. Edit or remove this text inline or in the module Content settings. You can also style every aspect of this content in the module Design settings and even apply custom CSS to this text in the module Advanced settings.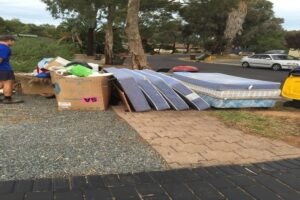 Green Waste
Garden's are designed and filled with our personal plants that give us all sense of pleasure, relaxation and enjoyment. We all strive to keep them healthy and full of colour. This always results in more green waste to manage than your council bins can deal with. If you are having a major cutback or just pruning some plants Burnside Trash has the solution.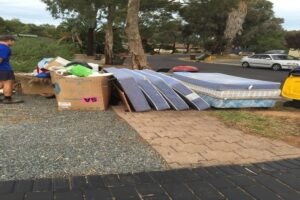 General Waste
General Waste easily builds up in homes, businesses, and warehouses.It can attract insects, rodents and other Pests. There is no reason for you to have to handle it or deal with removing of it. We at burnside Trash are fully trained and have systems in place to remove general waste cost effectively with  minimal fuss to clients.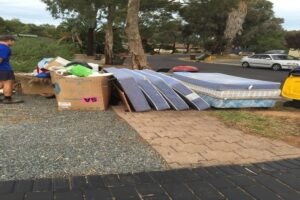 Office Furniture
We offer a full rubbish removal service for all forms of excess office furniture which involves us loading and sustainable disposing of it. Every endeavour is put into finding it another home although in some instance this can be difficult. Your problem with excess office furniture  will never be easier when you use Burnside Trash.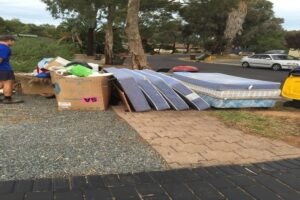 Building Waste
Builders waste consist of both home renovation rubbish or rubbish accumulated from a residential build or shop defits and refits. All you need to do is to create a pile of rubbish we will come by load the rubbish into our mobile bins. We take most forms of builder's waste with exception of large quantities of concrete, bricks.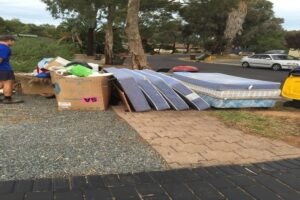 E-Waste
Businesses & homes can easily get surrounded by out of date Electrical and Electronic goods. These items are updated by manufactures in what feels like a yearly update. Responsible disposal of all e waste is something that we pride ourselves on. How we can help you deal with this problem is really very simple.
.